I bought "The Little Book of Tourists in Iceland", by Alda Sigmundsdóttir on a whim, partially because I like reading travelogues about Nordic countries, and there aren't really that many about (in English anyways). I kind-of wanted to know what had changed in the intervening 8 years since our first visit in 2013. To put this into context, we loved Iceland, in fact we love visiting Nordic countries, mostly for the cultural experiences, and the ability to explore exceptional natural landscapes. I hadn't expected the somewhat unsettling content.
In 2013 we spent a week in Reykjavik and surrounds, on a stopover after a week in Copenhagen. We rented a car to explore the natural attractions of the "Golden Circle", and beyond. There were many things that drew us to Iceland. The food, the stark landscape, the stillness. What we weren't quite expecting were the hoards of tourists at attractions like the Gullfoss Waterfall and Thingvellir National Park. We consider ourselves more travellers than tourists. We look for the things others ignore. We visit open-air, and local museums. We try and eat in small local restaurants where the locals eat, places where we do seem out of place – but that is often where the most enjoyable experiences can be had. The outer reaches beyond the Golden Circle (we drove as far north as Borgarnes) still seemed somewhat quiet, except for the odd tour bus. I remember having a nice lunch (I think I had Plokkfiskur) in a small cafe on the harbour in Grindavik (which I think is Cafe Bryggjan).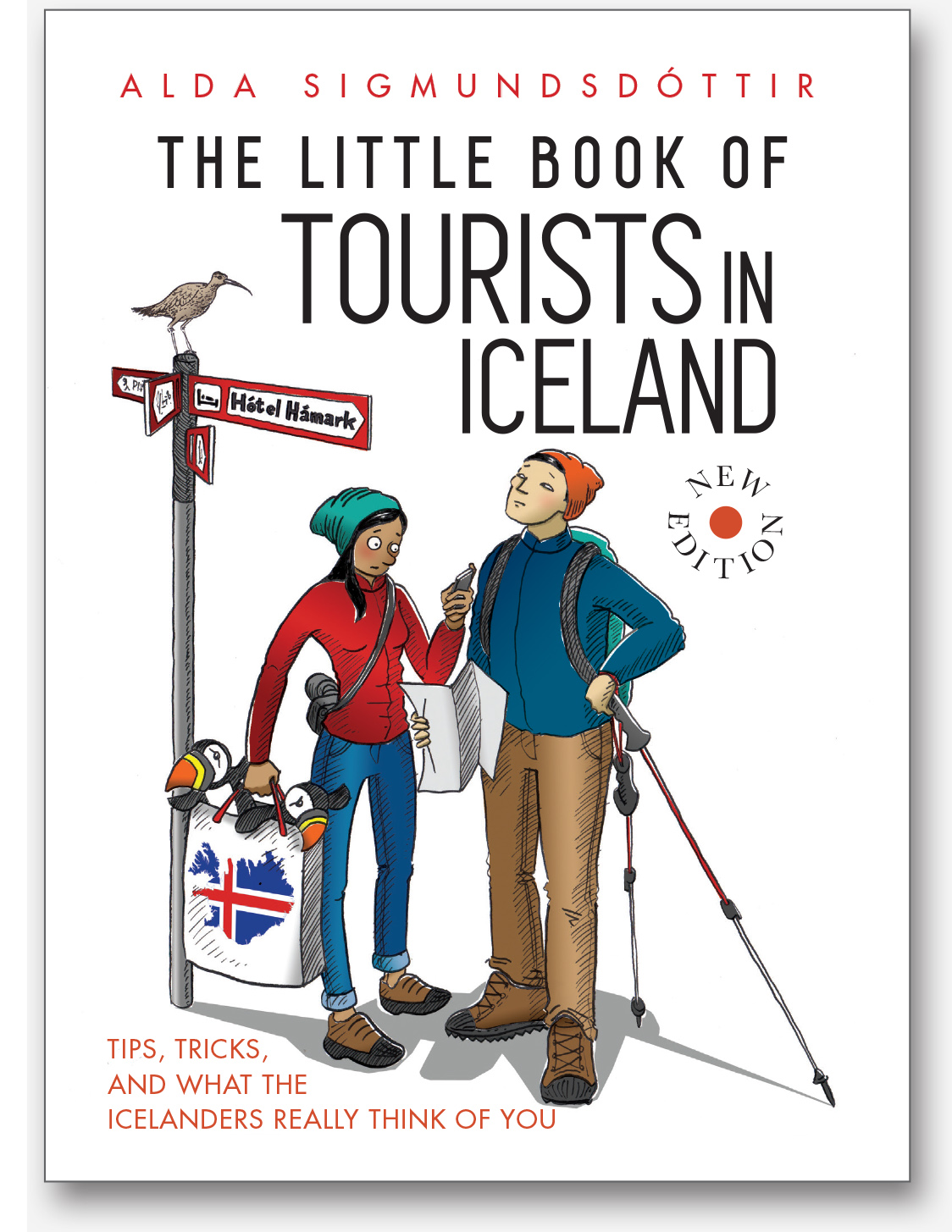 But it seems overcrowded sites were only the tip of the iceberg, so to speak. The intervening years have brought even more tourists some of which have helped lay waste to the aesthetic value of some of the natural attractions. Reading this book one gains a better appreciation on the impact of tourism on Iceland. Not that I haven't seen this happen in other places – the alps in Switzerland, and fjords in Norway are both over-run by people. It's hard to find popular places not overrun by tourists anywhere.
One of the saddest things garnered from reading the book is the seeming lack of respect shown by tourists towards the environment – from using hiking trails as public toilets, to pilfering natural stone like obsidian. There are no doubt Icelanders who are milking the system and care little about the impact of their activities, but visitors should have more common sense than to spoil things for others. Maybe it is a lack of common sense? Who ventures onto a glacier without a guide? Who hops on an ice floe because it seems like fun? Possibly the same people who in Canada "escape" to the avalanche prone backwoods with little or no knowledge or their surrounds, or heaven forbid say they "don't like maple syrup". Just because you are a visitor to a place does not mean you can do what you like. Frankly I'm sure many Icelanders are somewhat ambivalent towards tourists. On one side tourism has brought jobs and prosperity, while on the other side it has brought increases in pollution of all sorts, pushed locals out of their own local environs, and increased rescues of people who get themselves into stupid situations, to name but a few.
The book goes to great lengths to describe both sides of the problem, pointing out the inadequacies of the tourism infrastructure, its seemingly lax environmental policies, and overworked search and rescue volunteers. Anyone who has flow Icelandair and transited through Keflavík will know what I mean (we transited through in 2018 on the way to Scotland). You don't even have to leave the airport – too many people, not enough chairs or washrooms, a vast sea of people (even at 1am in the morning). I mean if Icelander's have deserted downtown Reykjavík, why visit? For a sea of tourists, tourist shops, and tourist-focused restaurants? No thanks. I would consider going further afield, but I'm not sure it's better anywhere else in Iceland? We travel for the natural landscape, but also the culture. If culture has been pushed aside, and the natural wonders trashed, I'm not sure I want to visit again until things improve.
The book also deals with some of the myths of Iceland, like that there are no trees, that all Icelanders believe in Elves, and that Icelandic food is disgusting. Sure there is "rotten shark", and sheep heads in the grocery store, but I kind of think these exist in the now just to freak visitors out (I mean Icelanders have to have some fun). All in all, this book should be required reading, for anyone considering a visit to Iceland.
P.S. Alda Sigmundsdóttir has written other books on Iceland. I am currently reading "The Little Book of the Icelanders in the Old Days", which does not paint a very nice picture of historical Iceland (and we aren't talking too many generations back). Between the harshness of the natural environment, living in Iceland really was about surviving. It is a book worth reading.